Pool Builders In Pennsylvania
Best Pool Builders In PA - Creating Timeless Pool Designs for Generations
Are you prepared to construct a private swimming pool in Pennsylvania? You can rely on Sergios Pools Renovations pool builders for quality backyard restorations, residential pools, and spas. There are numerous pool businesses from which to purchase a pool. Our team is knowledgeable about pool tile and coping with tried-and-true pool construction methods.
Our skilled swimming pool renovations offer thorough, in-home pool estimates before pool installation and design start. In addition to measuring and inspecting your property, they will go over details like the pool's forms, widths, and depths, as well as its equipment, design possibilities, pool decks, and building materials. They will then create and go over a unique pool strategy with you. Additionally, they will discuss Pennsylvania's pool financing alternatives and pool pricing.
Everything You Need For Pool Installation In Pennsylvania,
We Got It Here!
Even though we didn't create your pool, you should still visit Sergio's Pools Renovations if you need any repairs or renovations. We can handle fences, decks, and spas.
Ask us about poolside plastering, its maintenance, and supplies as well. We stock all of your preferred pool chemicals in addition to pumps, heaters, and other equipment. Our custom swimming pool contractor also offers weekly or monthly pool maintenance and opening and shutting services. (Online appointment scheduling is available.)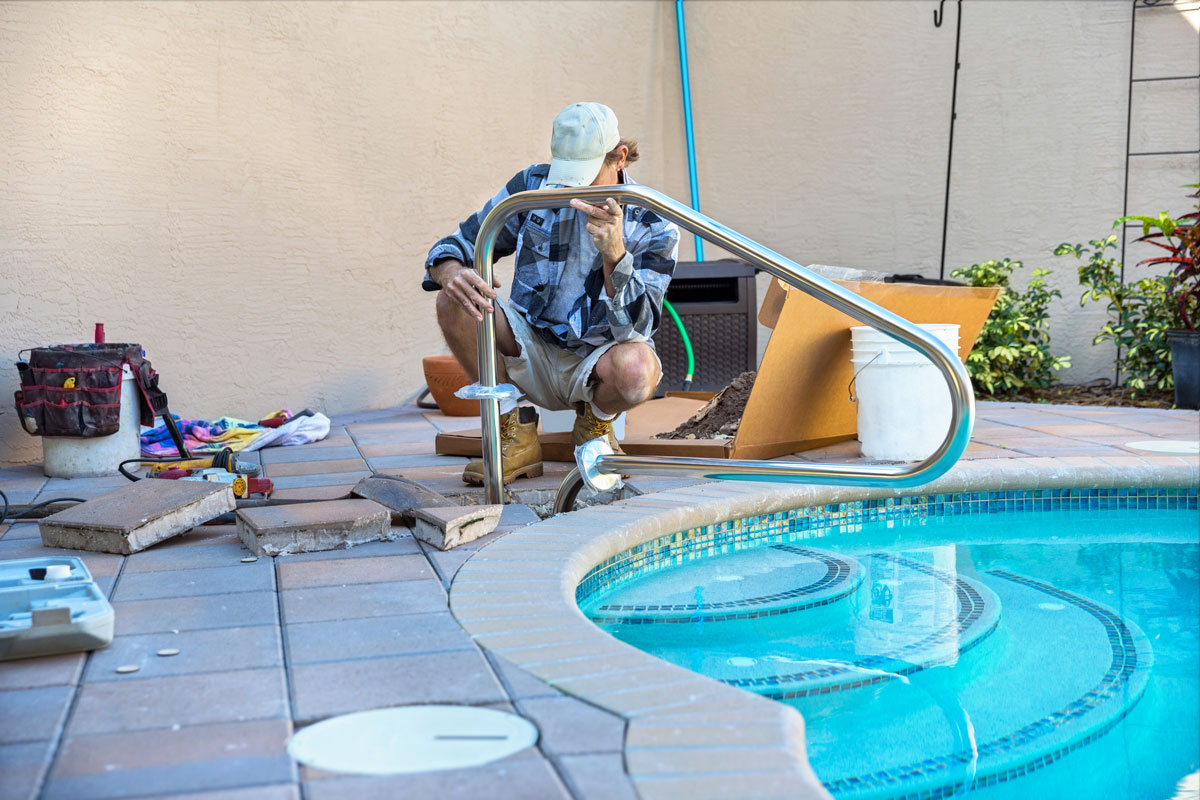 Why Choose Sergio's Pools Renovations?